My place of worship...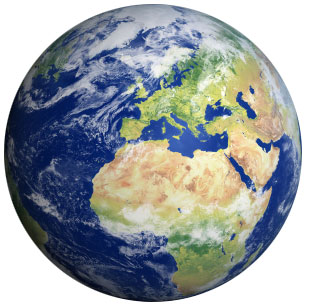 My satnav has a feature I find rather curious. There's a 'safety preferences' option which asks me whether I want to have the device 'warn when near schools or places of worship'.
The warning when near schools I can understand - a child might unexpectedly run out into the road.
But it puzzles me why the satnav manufacturers would want me to be 'warned' when near a place of worship!
Is it correct to think of some places as 'places of worship'?
Of course the satnav manufacturers, like the Yellow Pages directory which also refers to 'places of worship', are quite understandably including within the term any place which any religion regards as a place of worship.
I can't speak for other religions, but in the Christian faith, it raises the question of whether it is correct to think of some places specifically as 'places of worship'.
It is right that Christians gather together regularly for the purpose of collective worship, but it seems to me that Scripture makes clear that we are called to worship God 24 hours a day, every day of the year, wherever we happen to be at the time.
There is a danger that we divide our lives into 'sacred' and 'secular', worshipping God when we are doing 'spiritual' things, and not thinking about worshipping God with the rest of our time or lives.
The challenge to us from Scripture is that every place is to be a place of worship, because worshipping God and seeking His glory is the chief purpose of our existence.
Whatever you do, do it with all your heart, as for the Lord, and not for men.
(Colossians 3:23)
I therefore, a prisoner in the Lord, urge you to live worthily of the calling in which you were called. (Ephesians 4:1)
Be therefore imitators of God, as beloved children, and live a life of love, even as Christ loved you and gave himself up for us, a fragrant offering and sacrifice to God.
(Ephesians 5:1-2)
Whether you eat or drink or whatever you do, do all to the glory of God.
(1 Corinthians 10:31)
And whatever you do, in word or in deed, do all in the name of the Lord Jesus, giving thanks to God the Father through him. (Colossians 3:17)
'Teacher, which is the great commandment in the law?'
[Jesus] said to him, 'You shall love the Lord your God with all your heart, and with all your soul, and with all your mind. This is the greatest and the first commandment. And the second, which is like it, is this, You shall love your neighbour as yourself. On these two commandments hangs the whole of the law and the prophets. (Matthew 22:36-40)
The woman said to him, 'Sir, I perceive that you are a prophet. Our fathers worshipped on this mountain, and you Jews say that Jerusalem is the place where men ought to worship.'
Jesus said to her, 'Woman, believe me, the hour is approaching when neither on this mountain, nor in Jerusalem, shall you worship the Father. You worship what you do not know; we worship what we do know; for salvation is from the Jews. But the hour approaches, and now is, when the true worshippers shall worship the Father in spirit and truth: for such are the worshippers the Father seeks. God is a Spirit: and they that worship him must worship in spirit and truth.'
The woman said to him, 'I know that the Messiah (he that is called Christ) will come: when he comes, he will declare everything to us.'
Jesus said to her, 'I who speak to you am he.'
(John 4:19-26)